Since founding his own management consulting practice, Insight Out in 2005, Steve McMahon has provided clients with direction in the areas of research, analysis, strategy and branding. He focuses on food, beverage, retail and foodservice clients, especially those with multi-unit chain operations.
Among others, Steve's clients have included leading brands like Aramark, Bob Evans, Choice Hotels, Coca-Cola, Cott Beverages, Hershey, Honey Baked Ham, Kangaroo Express (now Circle K), MillerCoors, Money Mailer, Nando's and Saladworks. In his role as Principal Consultant with Fidelum Partners, Steve has worked with clients like OfficeMax and On-The-Border Mexican Grill & Cantina. In corporate America, Steve was a change agent.
Steve was VP of Strategic Planning & Marketing for Aspen Dental, the largest operator of retail dental practices in the country. His geo-demographic regression model for market expansion and site selection helped the firm to grow from under 50 offices in 2003 to over 550 dental offices in 33 states today.
Before that, Steve was Chief Marketing Officer at Cinnabon and also led international marketing for the Seattle's Best Coffee brand. He created a wholesaling and licensing business unit for Cinnabon with a separate P&L, which he launched in 2001. According to Ad Age, licensing and co-branding for everything from Cinnabon vodka to lip balm accounted for 75% of the company's $1 billion in sales by 2013.
Prior to Cinnabon, Steve spent twelve years at The Coca-Cola Company, serving in brand, channel, customer and global marketing roles. He led global brand marketing for Coca-Cola and Cherry Coke, U.S. channel marketing for the QSR segment; customer marketing for Hardee's Food Systems; and departed as Managing Director, Coca-Cola North America. Prior to that, Steve created and led the Consumer Insights Group, an internal consulting team that advised leaders of over 35 foodservice chain customers, and evolved into what is known today as the Coca-Cola Knowledge & Insights Group.
Steve's previous roles include sales and marketing for break-out brands like Sprite, Slim Jim and Jax.
Steve earned a BS in Applied Economics & Management from Cornell University and an MBA from UNC-Chapel Hill. He has served as Adjunct Professor of Advertising in the Newhouse School of Public Communications at Syracuse University.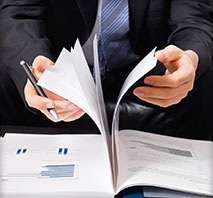 Since 2005, ten guiding principles have defined, described and differentiated Insight Out:
We put people first.
We are nimble and flexible.
We run lean with little or no overhead.
We don't delegate work to junior people.
We don't cold-call clients we don't know.
We personally work on every client project.
We rely on repeat business from long-term clients.
We act as an extension of each client's internal team.
We provide greater value for the money than larger firms.
We hang around to help out long after each project is done.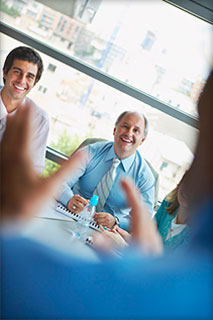 Client projects have yielded the following deliverables, and more:
Situation Assessments

Summary of category, channel, competitive, and consumer or customer insights into a B2B or B2C product or service.

Opportunity Assessments

Quantitative estimates and current trends in the size and growth of the market for a B2B or B2C product or service.

Segmentation Studies

Primary research leading to a statistically-derived, attitudinal segmentation of users of a B2B or B2C product or service.

Brand Positioning

Hierarchy of attributes leading to a statement of a brand's target, competitive set, point-of-difference and rationale.

Strategic Planning

Using all of the above as a foundation, a strategic framework of indicated actions for a B2B or B2C brand or business.

Team Leadership

Leadership of cross-functional teams to deliver strategic imperatives, e.g., new products, concepts, portfolios, pricing, etc.

Chief Marketing Officer

Temporary fulfillment of a CMO role to lead and oversee marketing planning, strategy, execution, resources and team.